We've been working with Bluesci Community Interest Company who are commissioned to provide wellbeing services  – delivering Healthy Lifestyle support within community social settings.
The goal was to build a reporting tool for all volunteers to capture data, that would replace the existing and outdated paper system.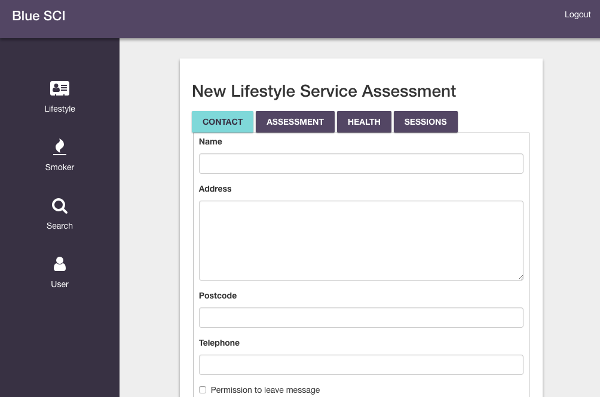 We built the app to cater for the two different well being services – Lifestyle assessment and Smoking prevention. Both services previously used complicated forms with each route containing over 60 fields to complete.
"Thank you it all looks great and simple to use"
Alicia Clare

Director

blueSCI Support
The app is a private system for the team who can easily add new clients or update the existing ones. Any changes to the data are logged to each user for transparency. The app was designed to filter out unnecessary questions and provides a simple method to search for client records.
The app is fully responsive which means it is suitable for use across all devices such as Mobile Phones, Tablets, Surface Pro's, Laptops and Desktop machines.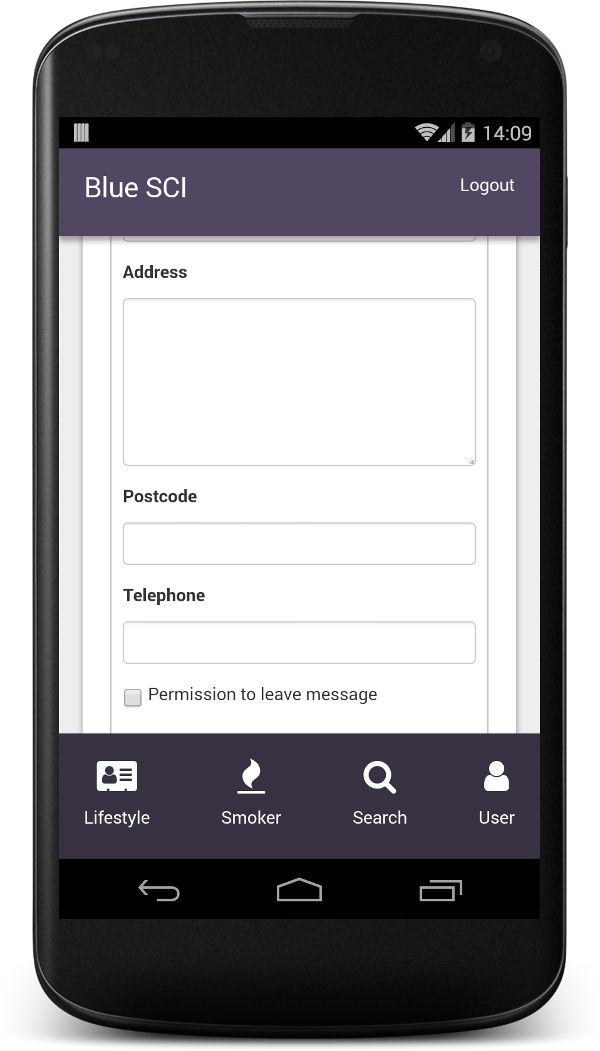 We want to open the app to other NHS Smoking cessation clinics so please contact us if you can help.