One of the mobile apps we released recently is to help raise awareness of Islamophobia. We found it to be a very intriguing time to work on the app due to the growing fear of terrorist attacks.
MEND – Muslim Engagement and Development – is a not-for-profit company that helps to empower and encourage British Muslims within local communities to be more actively involved in British media and politics.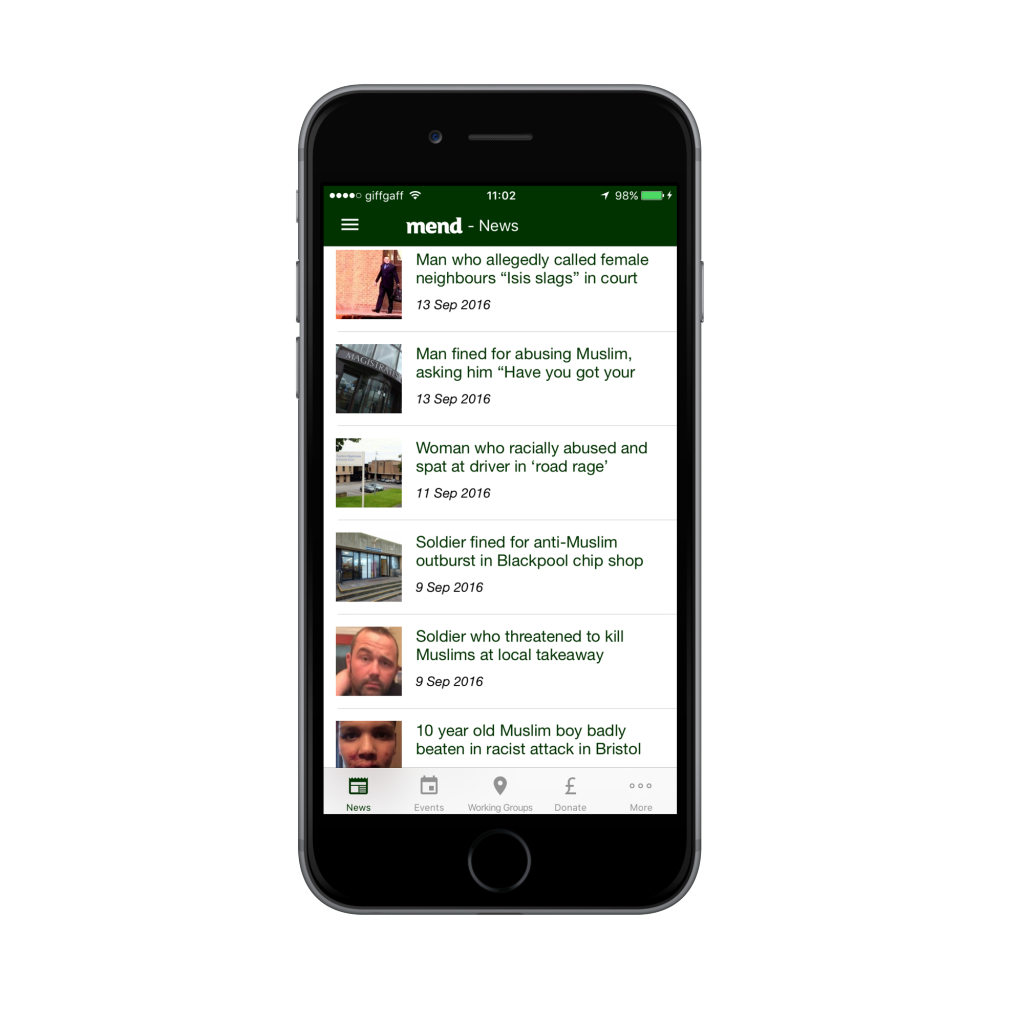 The mobile app enables the MEND team to liaise with their followers and ensure users can quickly report any instances of racism. Users are empowered to contact local working groups all over the country from London to Blackburn.
Users of the app can find useful training and events supported by MEND staff. The app features Action Alerts to promote any important articles from the website and includes information about any ongoing or forthcoming MEND campaigns. The app integrates with MEND social media and even provides a way for patrons to donate money easily.