We continue to work with clinicians from the Salford Royal Foundation Trust to Mobilise the NHS.
In January we've been focusing on reducing the number of patients who forget to take medication. We're chiefly concentrated on helping those patients suffering from Rheumatoid Arthritis following the methotrexate pathway.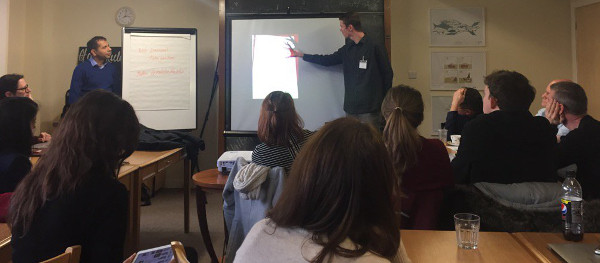 With the help of expert clinicians we've put together an app as displayed in these images.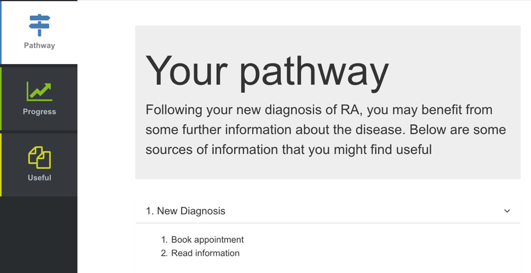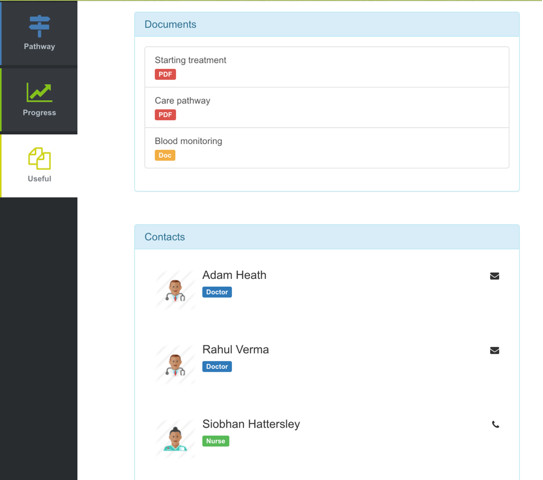 Mobilise the NHS brings together NHS clinical staff and digital companies to jointly design software applications, which solve clinical and care problems. The events are organised by Greater Manchester Academic Health Science Network, which provide a wonderful opportunity for Liberty Apps to collaborate with the Salford Royal Foundation Trust. They have recently been named as one of 12 UK NHS Centres of Digital of Excellence and are widely recognised as one of the most digitally advanced hospitals in the country.